LinkedIn is a widely leveraged resource for businesses worldwide with millions of users. However, if you fail to maximize this platform's potential, you may be missing significant marketing opportunities and brand awareness opportunities. 
If that's the case, not to worry–we've got a few tips (and some helpful resources) to help you get noticed on LinkedIn and grow your new business.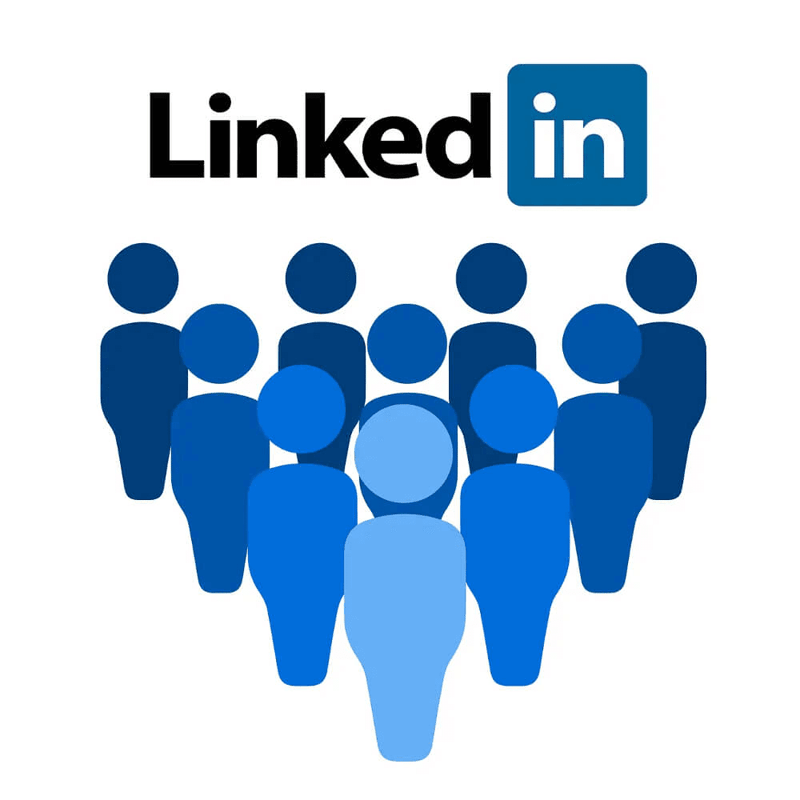 LinkedIn Personal Profiles vs. Business Pages
Most professionals today have a personal profile on LinkedIn. This helps you connect, network with colleagues and industry peers and seek new business opportunities. The same goes for a business page -with a few additions. Business pages help companies find their audience and connect with them on a more personal level, as well as build brand awareness. 
While it may seem as though one profile is enough, the two serve vastly different purposes. For new and growing businesses to maximize their LinkedIn marketing efforts, having both a personal profile and a business page is tremendously beneficial. 
So, why both? 
Personal Profiles
Strong personal profiles lend credibility to associated brands.

LinkedIn Pro members can network in ways a business page can't.

LinkedIn Business pages require an active personal profile to act as a page manager.



Business Profiles
LinkedIn users can easily follow business pages without waiting for approval. The easier users can interact with your business,  the more likely they will do so.

Only LinkedIn business pages can run Ads.

Business pages allow you to promote business services versus individual skills.

Users – including you and your employees – can easily share company posts with their connections, increasing distribution opportunities. 

A business page establishes a voice for the brand, which extends beyond individual personalities.



One possible exception to having both accounts is if you are promoting yourself (and not a brand) as your business. In that case, having a personal profile alone may be enough. 
Now that we've convinced you to create a business page in addition to your personal profile, it's time to start building. 
Create an Engaging, Error-Free Profile
Often, the first interaction a potential lead will have with your company is your business page on LinkedIn. As such, making a good impression and establishing credibility from the get-go is essential. Users will lose interest quickly if your page looks unprofessional, whether riddled with typos or busied with distracting graphics. But, while it's important to appear professional, it's also helpful to demonstrate some of your company's culture and personality on your page to humanize your business. 
If this sounds like a tricky balancing act, don't worry; we've accumulated some best practices for building your business page with the perfect balance of credibility and creativity. 
Do:
Customize and correctly format your cover photo

Include a client-focused elevator pitch of your company

Use your total character count to tell your story–and use relevant keywords

Add value-added content to the page (videos, reports, white paper, etc.)

Encourage your team members to like and follow your page, sharing content when relevant

Maintain a specific brand aesthetic and use consistent language

Show some personality, keeping in mind that this is a professional account
Don't:
Leave typos or misspellings on your page

Post irrelevant or error-filled content to your page

Allow your profile to remain stagnant–keep your audience engaged!

Post faulty or broken links

Spam your connections

Focus only on self-promotion–engage with your audience, don't just sell to them
There are plenty of tools and support that you can use to help you with the above, including:
The Art of Posting on LinkedIn
Knowing when and what to post on LinkedIn can be challenging, but the process is simple once you establish a pattern. However, there is a bit of science when it comes to creating engaging content and reaching your audience at the right time. It is important to note that what works for one business may not work for another, but these best practices are an excellent starting point. 
When to Post
Weekdays (Tuesday – Thursday)

8:00 am – 2:00 pm (in your targeted timezone)

Try to avoid weekend posts or posts outside of business hours (8:00 am – 5:00 pm)



Just like with any social media platform, timing is crucial. If you post during off-hours, your content could get lost under a sea of others, so it's important to be mindful when engaging with your audience. That being said, consider your target audience's schedules, not your own. For example, your intended audience may have weekend schedules, scroll social media more often over lunch, or may ignore LinkedIn when they are out of the office. 
Fortunately, there are plenty of resources online that will provide advice on finding the right schedule for your clientele. As you research, consider taking advice from industry-leading providers like Hubspot due to their broader client base, giving them a more comprehensive data survey. 
You can also use a scheduling tool (like Hootsuite, Sprout, or Buffer) to recommend the best times to post for higher engagement. These tools also allow you to draft posts well in advance and schedule them for future dates and times. 
Alternatively, you can hire an agency (like Aspiration Marketing) that will create engaging content, test specific messaging, track engagement and help you optimize your campaigns. 
How Often to Post on LinkedIn
Similar to knowing when to post, it is crucial to know how often to post. Spamming your connections with posts may (and should) lead them to unfollow your page. Alternatively, if you fail to post often enough, your page could grow stagnant, causing connections to lose interest. There's a balance to staying top-of-mind without overwhelming your audience, so it's helpful to stick to these guidelines:
Post one to two times a day, maximum

Post no less than once a week
A predictable posting pattern can help you retain and engage your followers.
What to Post on LinkedIn
When determining what to post on LinkedIn, this will depend on your business and your audience, but there are a few standard practices that can be applied across the board. We recommend developing a pre-planned content strategy with shared, graphic, original brand content on the calendar. Examples of content you can plan in advance include:
National Holidays

Industry Events (conferences, meetings)

Days of Recognition (like teachers day, nurses day)

Charity and Community (share their events, your participation)

Online Trends (new or tried and true like #TBT)

Important Company Dates (anniversaries, firsts)

Create a Trend (like "make-up Monday" or anything that fits your brand)
A predictable posting pattern can help you retain and engage your followers. You can also follow the latest trends to increase post frequency. 
It's also important to remember that quality over quantity is critical regarding content. The content you post should be engaging, thought-provoking, and provide value to your audience. Overall, the most important thing to remember when posting content for your brand — is that you have something worthwhile to say. If your company isn't equipped with content creators or struggles to identify "good" content, it can be helpful to reach out to experts. 
We look forward to seeing your business on LinkedIn–happy posting.  For more tips and tricks,